Regular price
Sale price
$16.95 USD
Unit price
per
Sale
Sold out
Immerse your space in a symphony of soothing scents and enchanting visuals with our meticulously crafted "Tranquil Harmony" White Sage, Purple Caspia, and Daisy Flower Sage Bundle. This exquisite bundle combines the purifying essence of white sage with the delicate beauty of purple caspia and daisy flowers, creating a captivating sensory experience that cleanses, uplifts, and brings a sense of calm to your surroundings.
Key Features:
Cleansing Fusion: Our "Tranquil Harmony" Sage Bundle brings together the cleansing power of white sage, the tranquil allure of purple caspia, and the purity of daisy flowers to create a harmonious blend that purifies both energy and aesthetics.

Aesthetic Elegance: The graceful combination of white sage, purple caspia, and daisy flowers makes this bundle a striking visual addition to any space. Enhance your décor with its natural beauty and peaceful aura.

Aromatherapeutic Benefits: Immerse yourself in the soothing fragrance as the sage bundle burns. Breathe in the calming aroma and let it create a serene ambiance that promotes relaxation and inner balance.

Thoughtfully Crafted: Each bundle is carefully handcrafted with the intention of harmonizing your environment and infusing it with positive energy.
Uses and Benefits:
Energy Cleansing: Burn the sage bundle to cleanse and purify the energy of your space, releasing any stagnant or negative vibrations and inviting in renewed positivity.

Meditation and Rituals: Incorporate the "Tranquil Harmony" Sage Bundle into your meditation practice or rituals to enhance your spiritual connection, create a serene atmosphere, and set intentions with clarity.

Aesthetic Accent: Display the bundle in your living space, bedroom, or sacred area to add a touch of natural elegance while benefiting from its cleansing properties.

Stress Relief: The calming scent of the sage bundle can help alleviate stress, promote relaxation, and create a sense of tranquility after a long day.

Gift of Harmony: Share the gift of serenity and positive energy with your loved ones. The "Tranquil Harmony" Sage Bundle makes for a thoughtful and unique present for special occasions.
FAST AND RELIABLE SHIPPING

DEDICATED CUSTOMER SUPPORT
View full details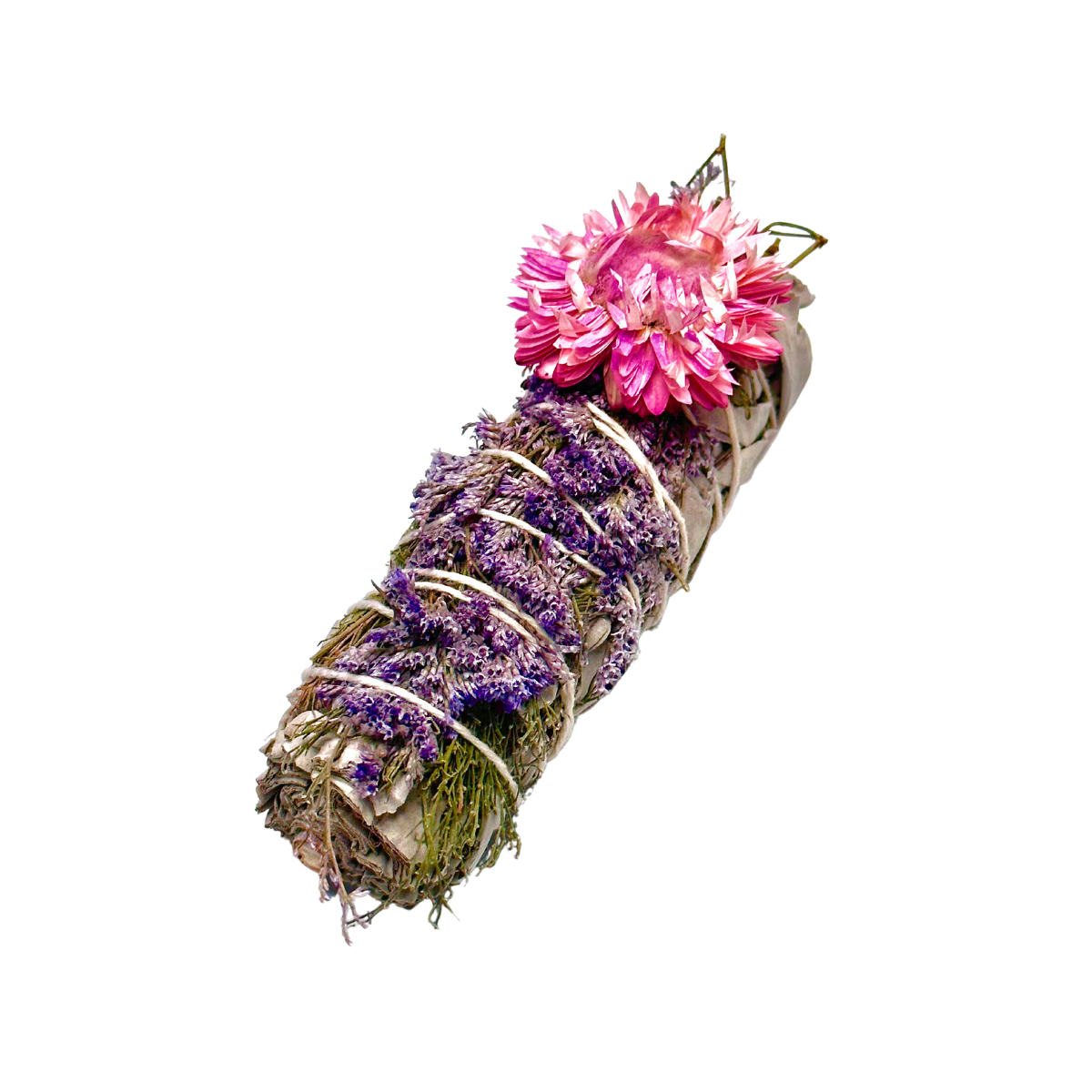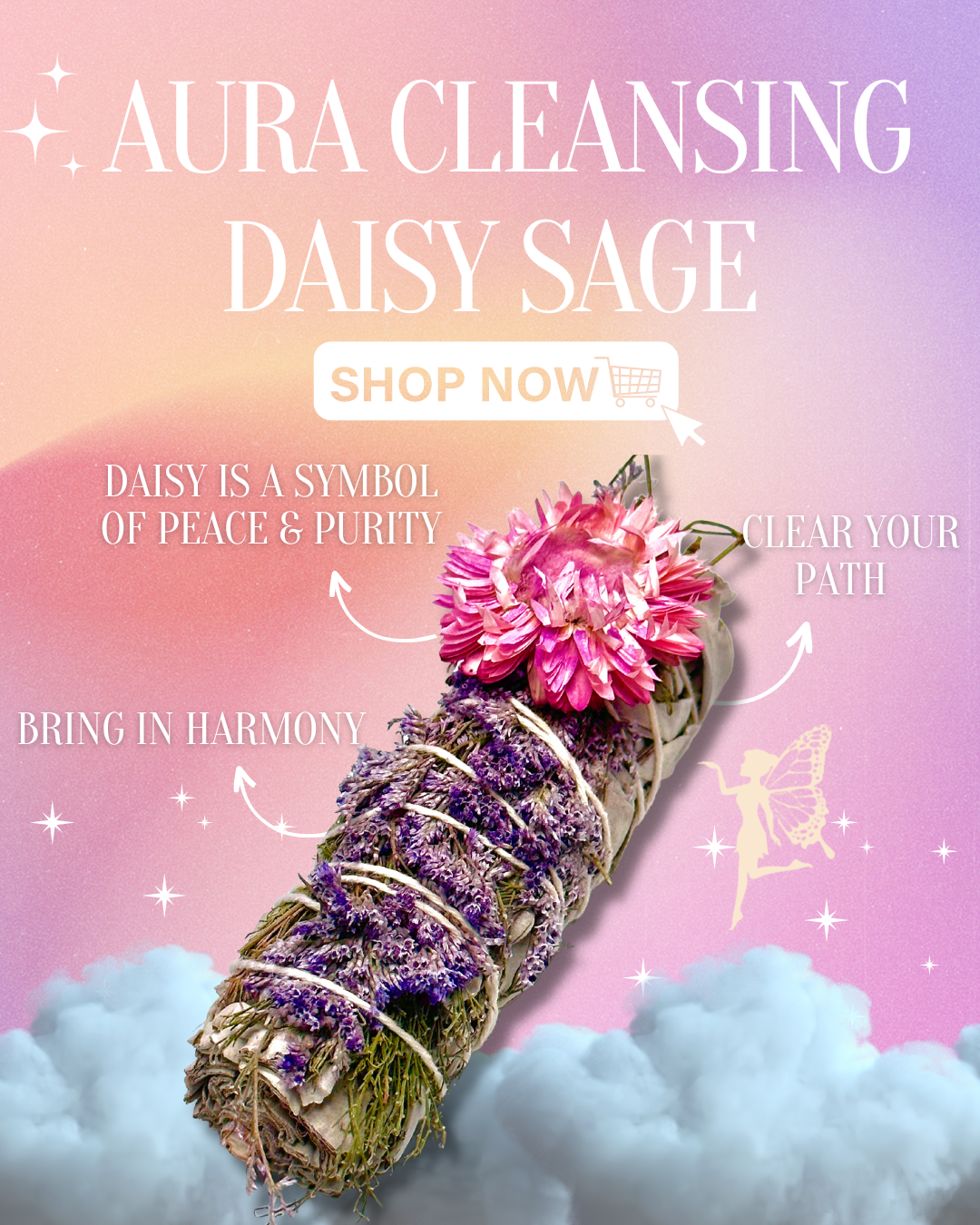 follow us @spiritualandpaid
follow us @spiritualandpaid
follow us @spiritualandpaid
follow us @spiritualandpaid
follow us @spiritualandpaid
From our tribe to yours
Real stories, rituals, and transformations.
100,000+ Happy Customers
SHOP NOW RISK-FREE
Authenticity
Promise

Every product is genuine and
handpicked for the highest spiritual
potency.

Fast and Reliable
Shipping

Swift and dependable shipping,
delivering your spiritual tools in
perfect condition.

Dedicated Customer
Support

Prompt and supportive service
for all your product queries
and spiritual insights.