Regular price
Sale price
$24.95 USD
Unit price
per
Sale
Sold out
Positivity is the key to creating an abundant life. When you express gratitude, you are welcoming the joy that is your birthright! This crystal set is here to help you to cleanse your energy and your space of negativity, limiting beliefs, and to shift your energy into true bliss.
This gorgeous set will come with:
1 Fluorite Crystal ($6.99) ~
💜 Fluorite is an extremely strong absorber of negative energy. It promotes concentration, and is often referred to as the genius stone. Working with Fluorite will help you to feel lighter, less self conscious, and able to experience life through the true lens of impartiality.
1 Citrine Crystal ($6.99) ~
💛 Imagine "Sunshine in a stone", That's citrine! Citrine get's it's energy directly from the sun, and it is known to be a beacon of positivity and abundance, when meditating with Citrine you will naturally open your solar plexus and sacral chakra centers to be cleansed and healed. This will align you to abundance and true positivity.
1 Black Onyx Stone ($6.99) ~
🖤 Black Onyx is a stone of Protection. It absorbs the negative energies within a space and transmutes them into positivity. That is incredibly important when adapting yourself into a more positive frame of mind. Often times, we don't realize how comfortable we are in negative head spaces or around negative people until it becomes overwhelmingly toxic; Black Onyx helps to immediately shift your energy so you do not remain in spaces that are not meant for you for long. 
1 Dalmatian Jasper Stone ($6.99) ~
🤎 Dalmatian Jasper is known as the stone of Childlike Playfulness and Laughter. Wearing, Meditating, and Interacting with this stone will help you to flow into your true personality and embrace who you are at your core. After all, childlike joy is one of the most precious things in this world, how great would it be to return to that mindset?!
and
1 Clear Quartz Crystal ($6.99) ~
🤍 Clear Quartz is a powerful protection stone. Not only does it cleanse the energies of other crystals, it amplifies their energy as well. Clear Quartz is also known as a Master Healer and will help you to feel more aligned, mind, body, and soul! Positivity always begins with a healthy mindset and vibrates outward!
This Positivity Crystal Set will begin to attract environments filled with friendliness, bliss and joy. Working with these stones will help you to become more aligned to a joyous character and heal any negativity that you are carrying.
This information given is completely metaphysical and not meant to replace professional medical treatment.
FAST AND RELIABLE SHIPPING

DEDICATED CUSTOMER SUPPORT
View full details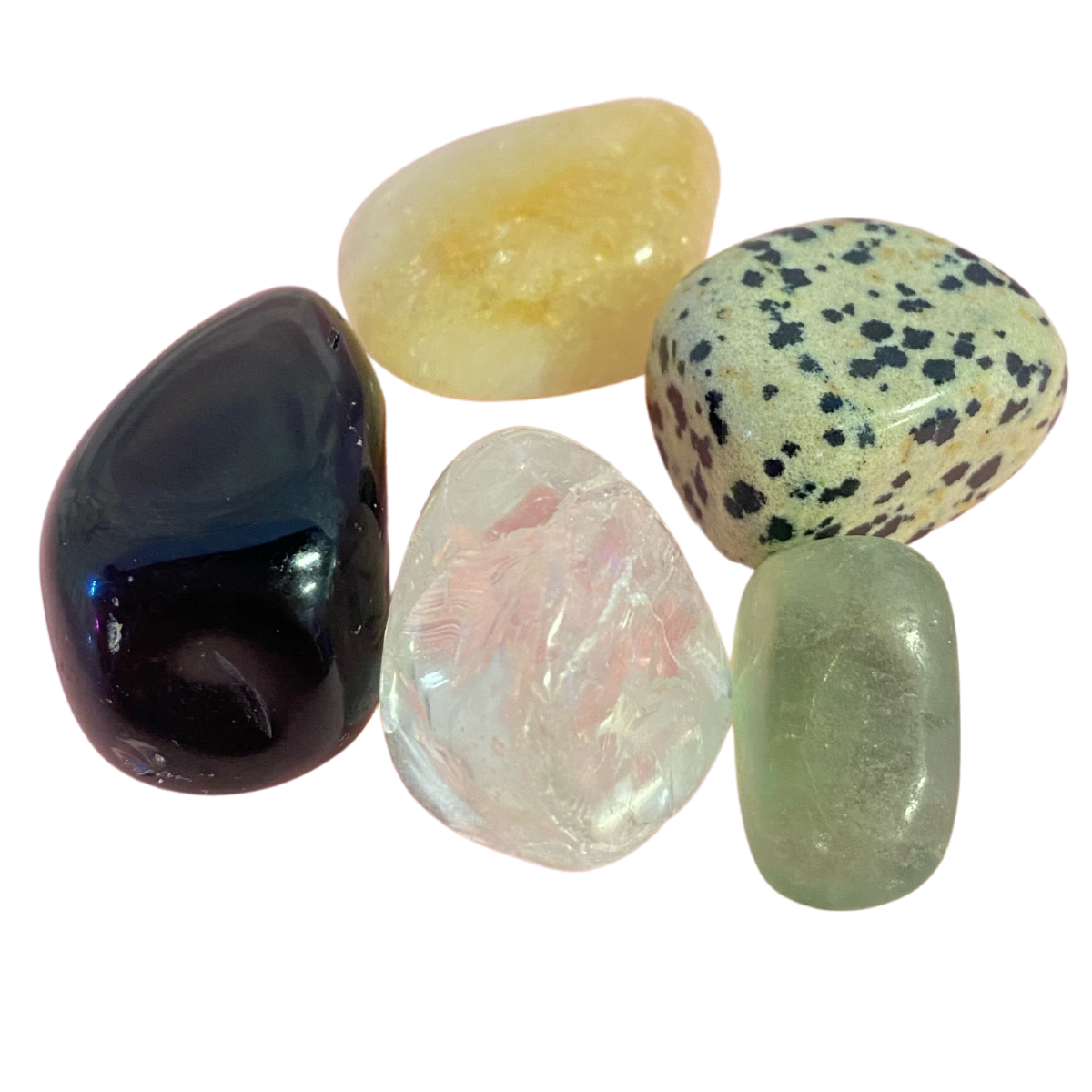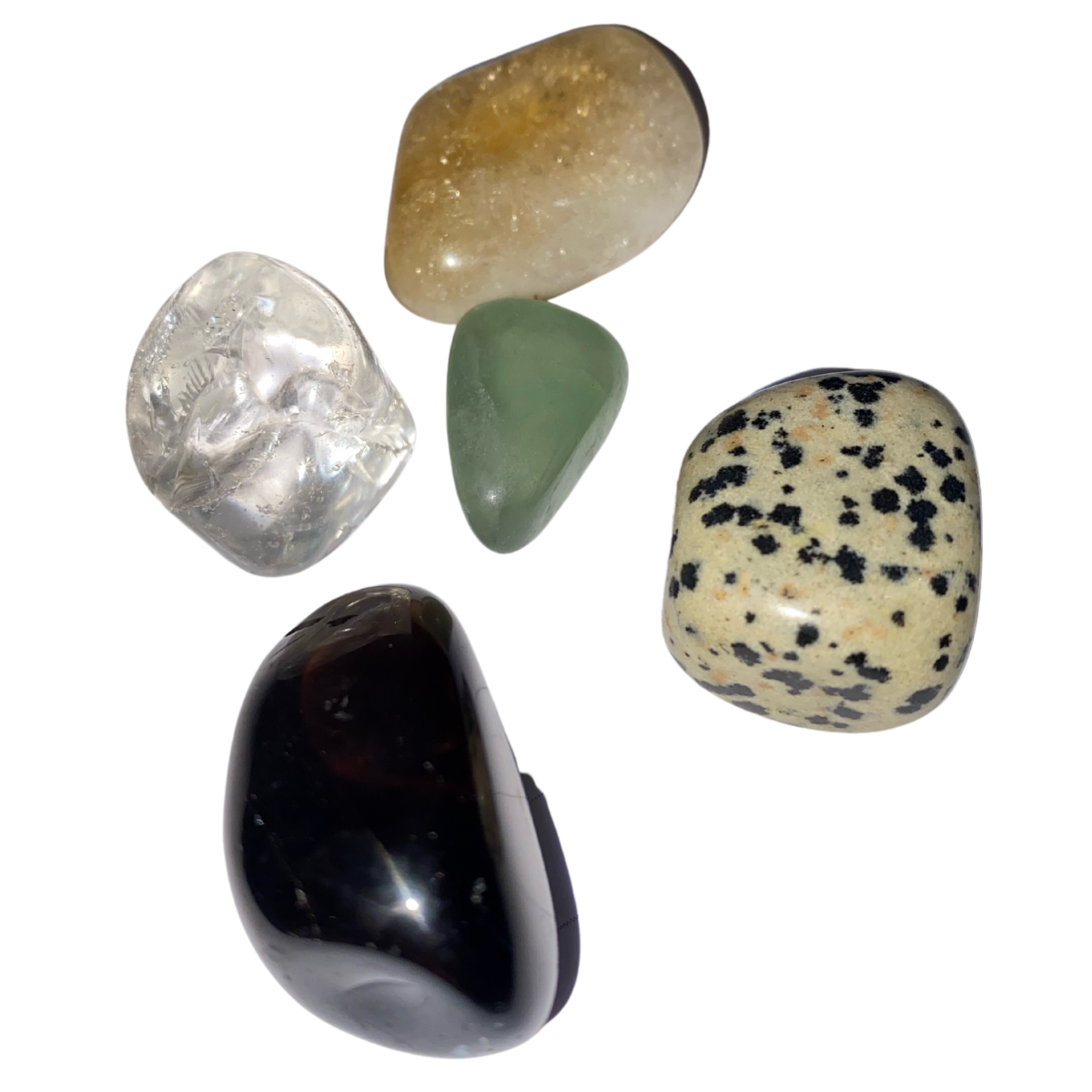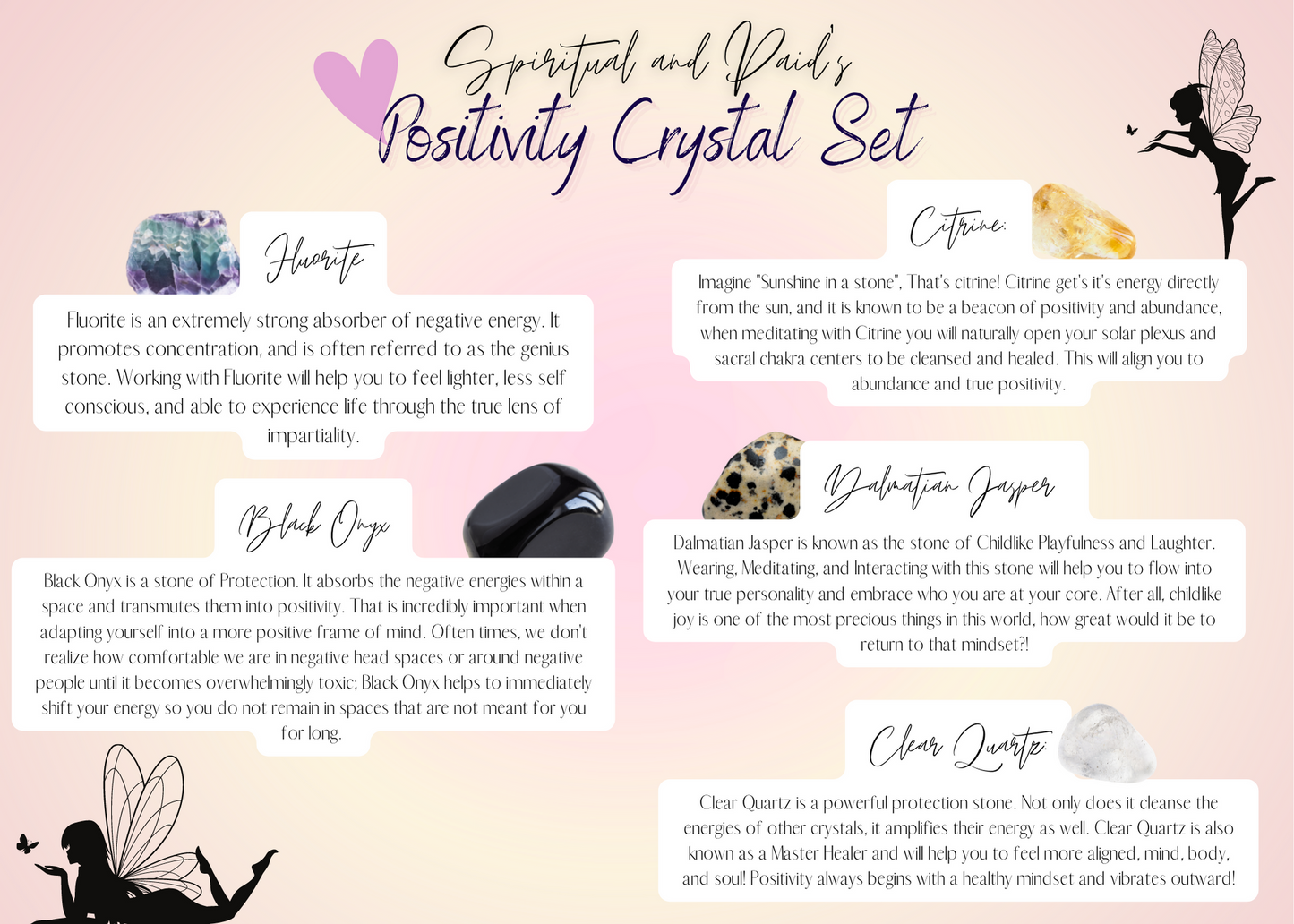 follow us @spiritualandpaid
follow us @spiritualandpaid
follow us @spiritualandpaid
follow us @spiritualandpaid
follow us @spiritualandpaid
From our tribe to yours
Real stories, rituals, and transformations.
100,000+ Happy Customers
SHOP NOW RISK-FREE
Authenticity
Promise

Every product is genuine and
handpicked for the highest spiritual
potency.

Fast and Reliable
Shipping

Swift and dependable shipping,
delivering your spiritual tools in
perfect condition.

Dedicated Customer
Support

Prompt and supportive service
for all your product queries
and spiritual insights.