Regular price
Sale price
$18.88 USD
Unit price
per
Sale
Sold out
Ignite a mystical ambiance and elevate your spiritual practices with this exquisite incense set. This collection includes a variety of premium incense sticks accompanied by a beautifully crafted wooden incense holder. Immerse yourself in the captivating scents and embrace the transformative power of sacred smoke as it dances gracefully through your space.
Premium Incense Sticks: Each set includes a selection of high-quality incense sticks, meticulously chosen for their enchanting aromas and metaphysical properties. Whether you seek relaxation, meditation, or energy cleansing, these incense sticks will assist you on your spiritual journey.

Fragrant Varieties: Discover a diverse range of aromatic scents that evoke a sense of tranquility and spirituality. From soothing lavender and grounding sandalwood to invigorating frankincense and purifying palo santo, each fragrance holds its own unique metaphysical benefits.

Handcrafted Wooden Incense Holder: Accompanying this set is an exquisite wooden incense holder, handcrafted with precision and care. Made from sustainably sourced wood, this holder features intricate carvings and a sturdy base, providing a sacred platform to burn your incense safely.

Versatile Usage: This incense set is perfect for various rituals, ceremonies, and spiritual practices. Use it for meditation, yoga, energy cleansing, chakra alignment, or simply to create a serene ambiance for relaxation and introspection.

Thoughtful Gift: Delight a loved one with this enchanting incense set. Its elegant packaging and carefully selected scents make it a meaningful gift for birthdays, holidays, or any occasion that celebrates spiritual growth and well-being.
Note: The wooden incense holder's design may vary slightly due to its handmade nature, making each holder truly unique.
Embrace the sacred art of burning incense with this remarkable incense set. Let the fragrant smoke weave its way through your surroundings, guiding you towards a heightened state of consciousness and spiritual connection. Elevate your rituals, uplift your spirit, and envelop yourself in the captivating world of sacred scents.
This listing is for a 6 pack set of incense; with wooden incense holder included.
FAST AND RELIABLE SHIPPING

DEDICATED CUSTOMER SUPPORT
View full details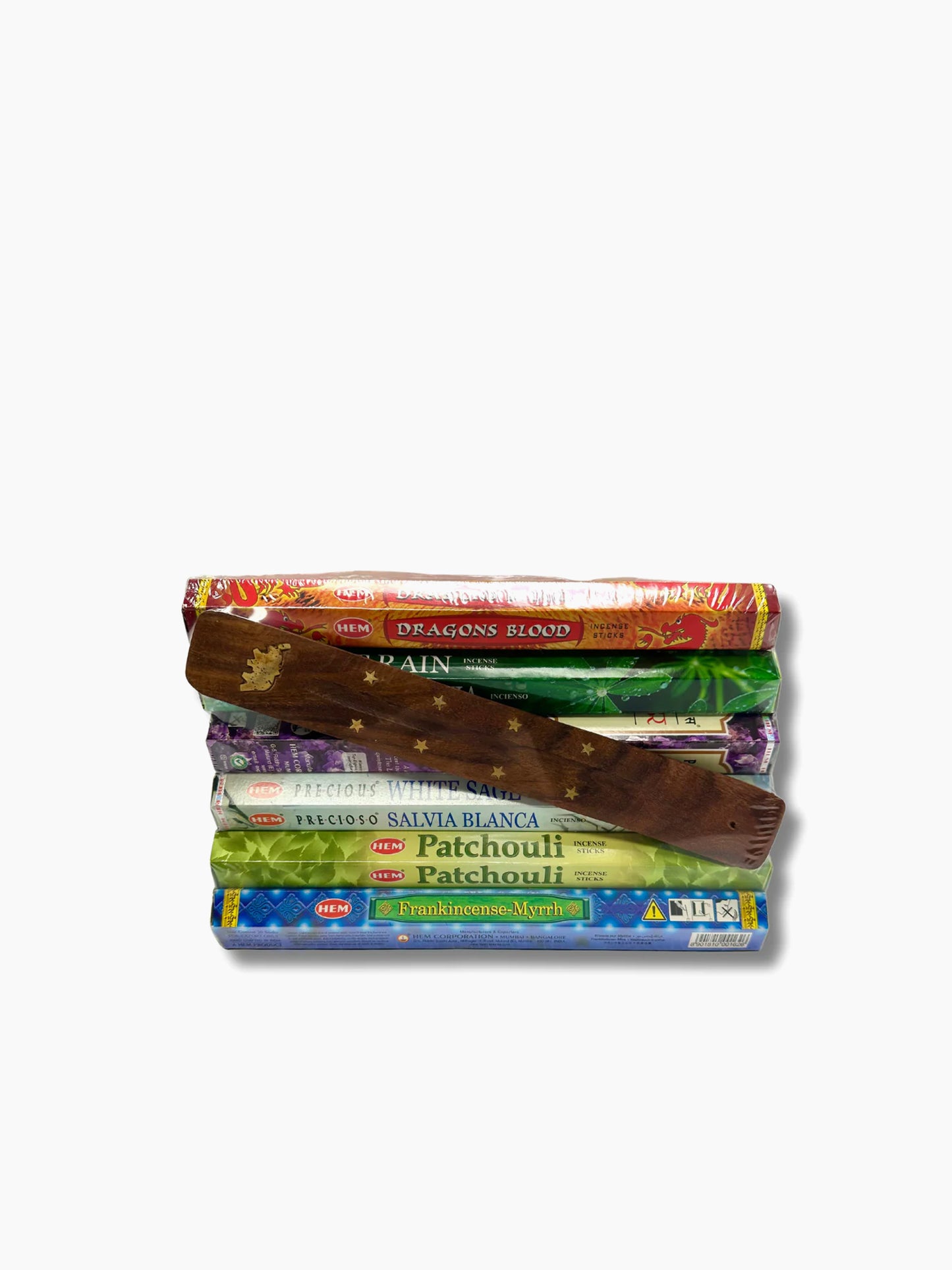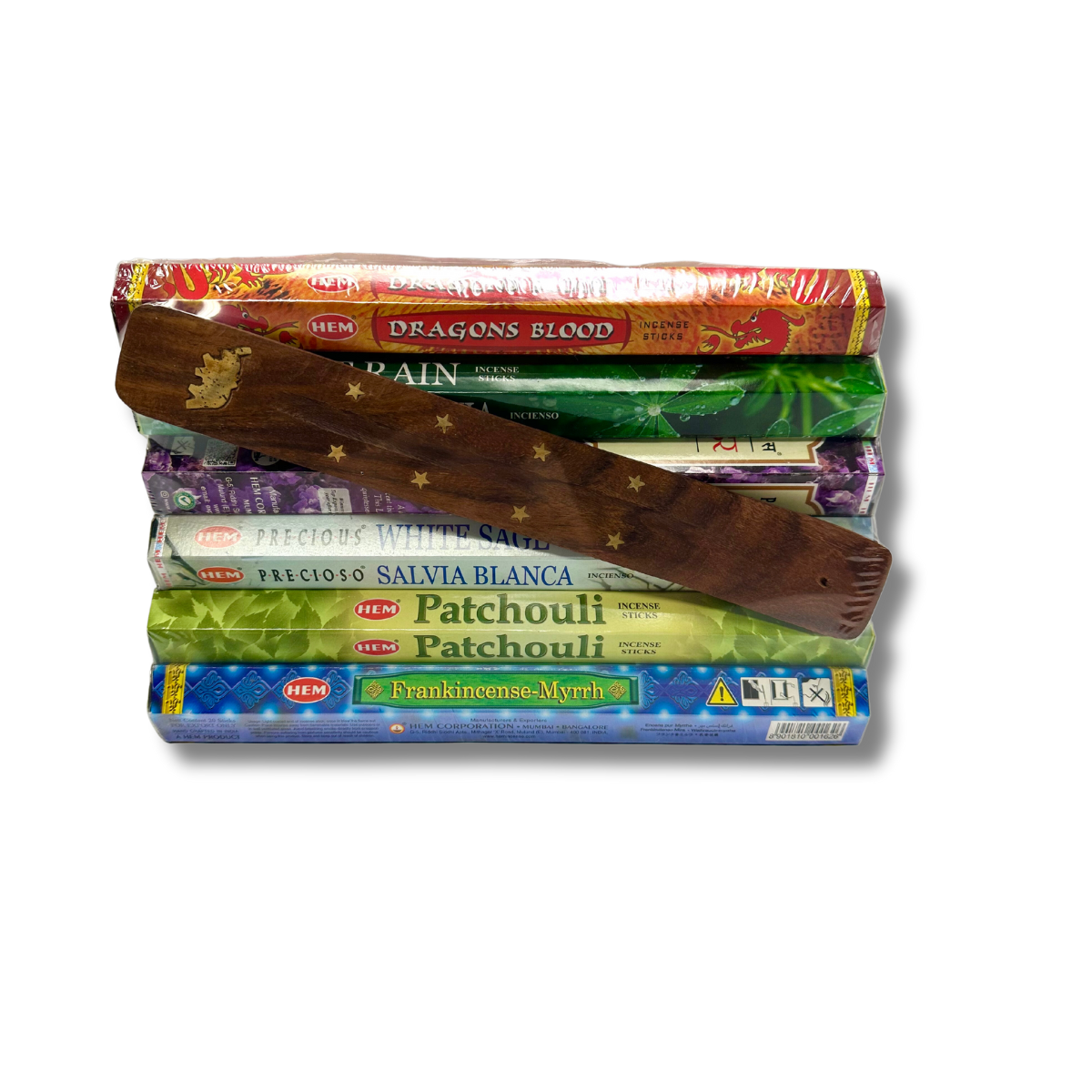 follow us @spiritualandpaid
follow us @spiritualandpaid
follow us @spiritualandpaid
follow us @spiritualandpaid
follow us @spiritualandpaid
From our tribe to yours
Real stories, rituals, and transformations.
100,000+ Happy Customers
SHOP NOW RISK-FREE
Authenticity
Promise

Every product is genuine and
handpicked for the highest spiritual
potency.

Fast and Reliable
Shipping

Swift and dependable shipping,
delivering your spiritual tools in
perfect condition.

Dedicated Customer
Support

Prompt and supportive service
for all your product queries
and spiritual insights.