Regular price
Sale price
$25.95 USD
Unit price
per
Sale
Sold out
Description

Do you need to purge someone or something from your energy field? 

Embark on a journey of metaphysical empowerment and energetic purification with our dynamic "Bxtch Be Gone" Protection Ritual Bath Salt, crafted with benefits of Obsidian. This ritual bath experience is purposefully designed to shield your aura, dispel negativity, and empower you to reclaim your spiritual equilibrium.

Key Features:

Potent Protection: Our "Bxtch Be Gone" Bath Salt has been meticulously formulated to offer you an unyielding shield of metaphysical protection. It is intended to assist in banishing malevolent energies and establishing a resilient barrier against negativity.

Obsidian Infusion: Immerse yourself in the formidable energy of Obsidian, a volcanic glass celebrated throughout history for its grounding and shielding attributes. As you soak, the Obsidian-infused water becomes a conduit for channeling its transformative properties.

Intentional Aromatherapy: Envelop your senses in the captivating aroma of [Scent Name], thoughtfully selected to enhance the ritual experience and amplify the energetic and emotional cleanse.

Empowering Ritual: Embrace this ritual as a sacred act of self-empowerment and reclamation. The bath serves as a sanctified space for shedding disempowering influences and embracing your inner strength.

Metaphysical and Ritual Benefits:

Negativity Banishment: Through the ritual bath, cleanse your aura of negative energies, dispel unwanted influences, and erect a potent shield against energy vampires and emotional drain.

Energetic Purification: Permit the Obsidian-infused waters to wash away lingering energetic impurities, ushering in a sense of renewal, vitality, and harmonious energetic alignment.

Emotional Liberation: The ritual bath provides a cathartic release, allowing you to shed emotional baggage, past grievances, and attachments that no longer serve your highest good.

Boundary Reinforcement: Employ the power of intention to fortify your personal boundaries and reclaim your spiritual territory. Emerge with heightened self-assuredness and the ability to assert healthy limits.

Empowerment and Confidence: As you connect with the dynamic energy of Obsidian, experience a surge in inner power, courage, and self-confidence, enabling you to confront challenges with unwavering determination.

This listing is for ONE 8oz bath salt. 
FAST AND RELIABLE SHIPPING

DEDICATED CUSTOMER SUPPORT
View full details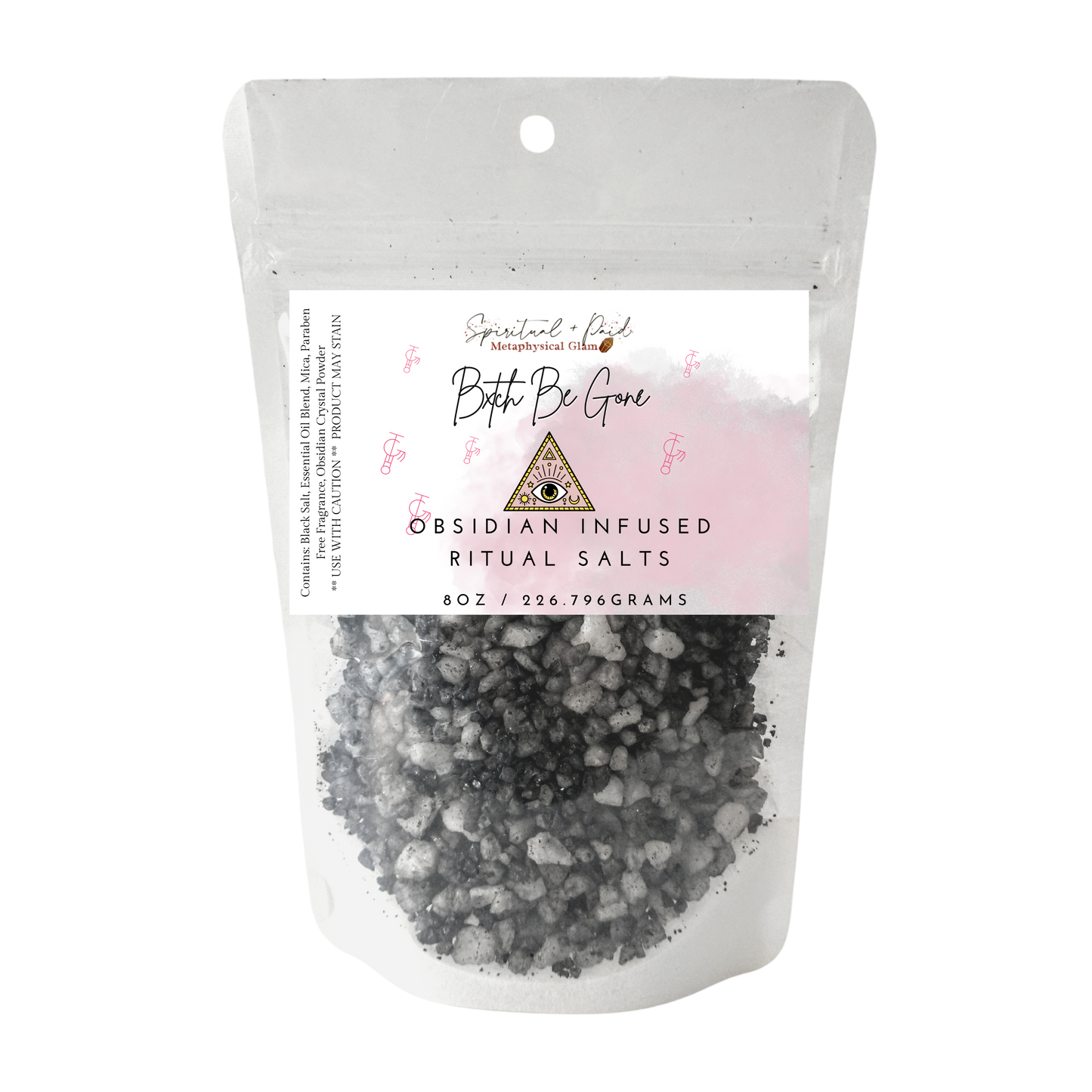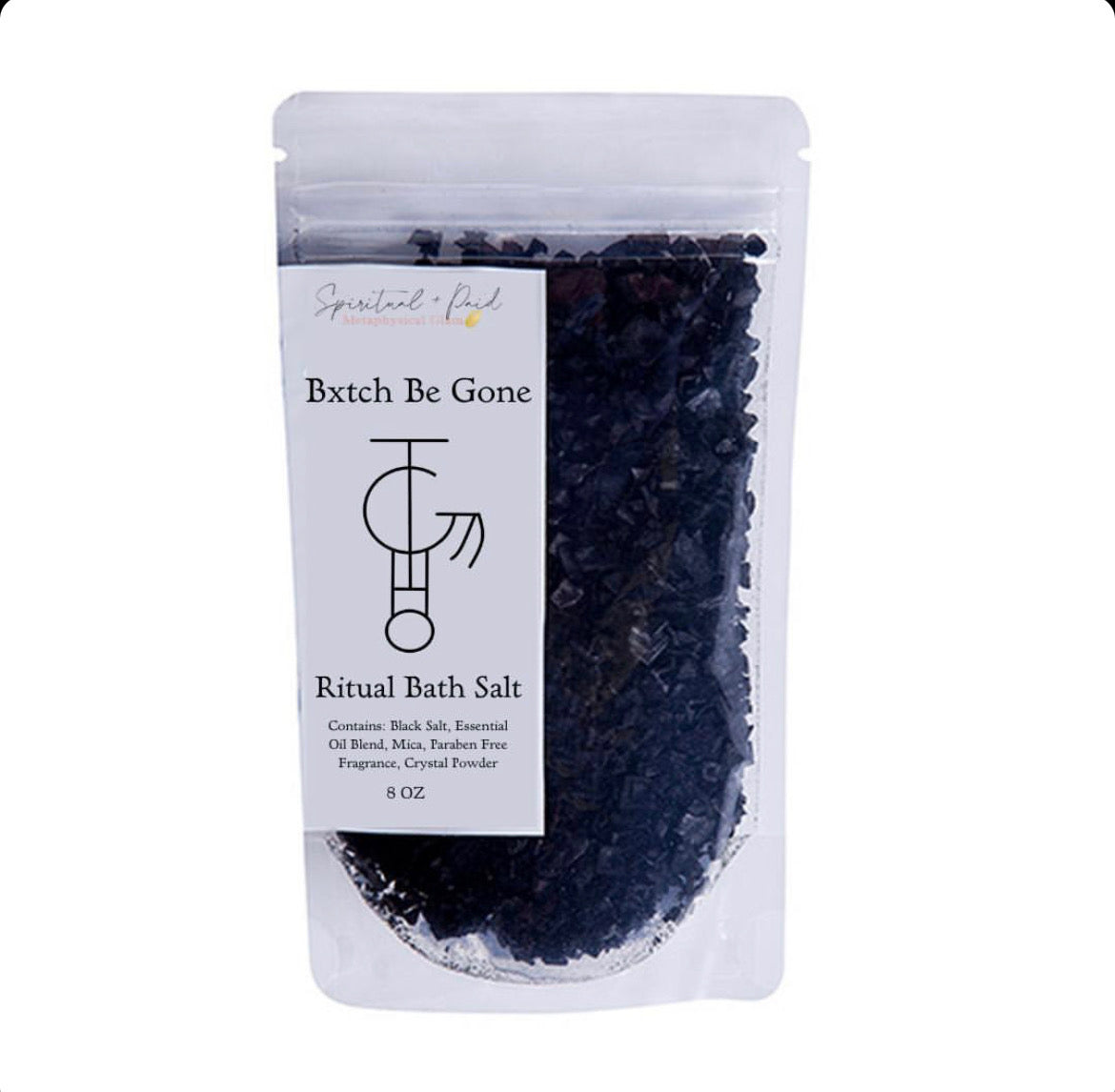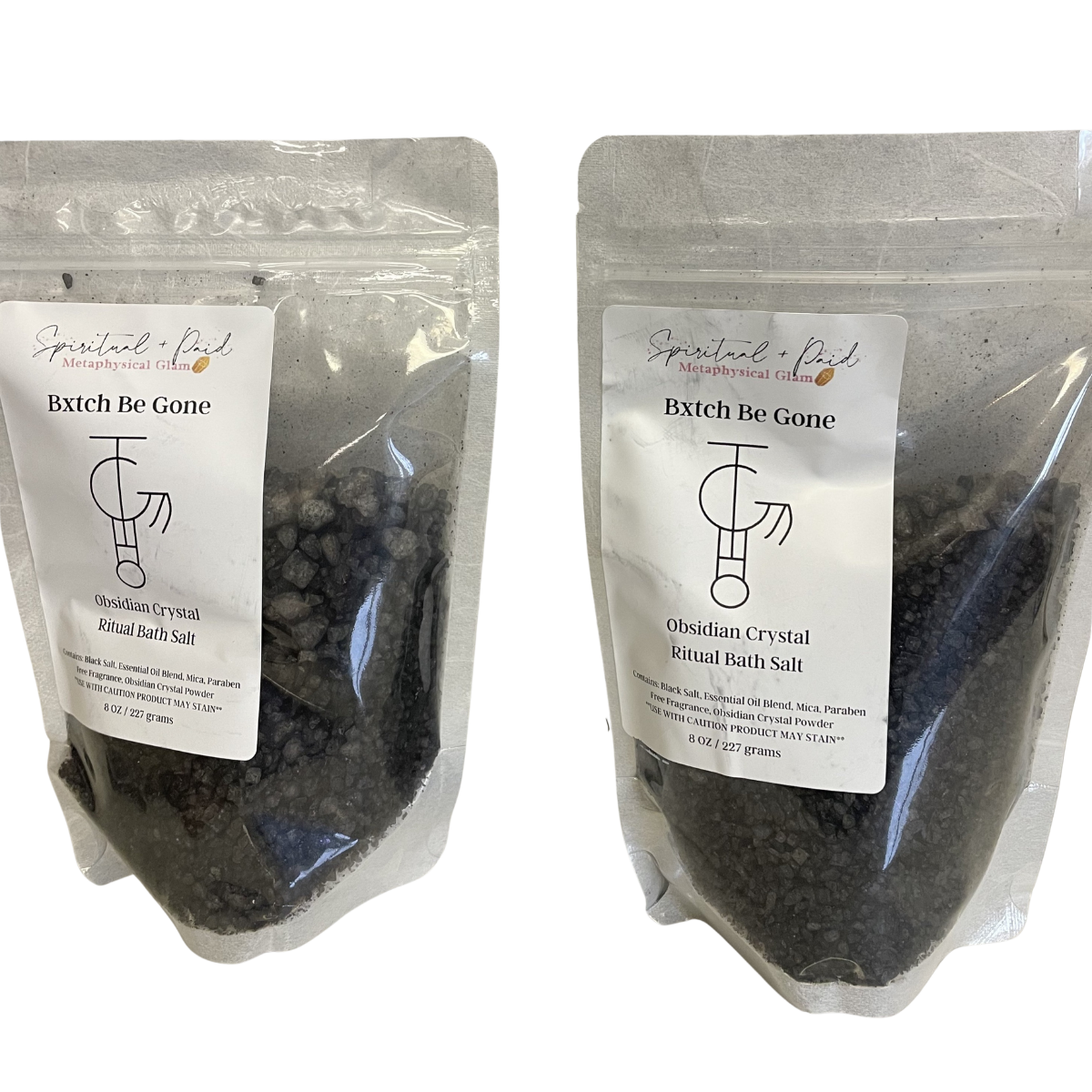 SHOP NOW RISK-FREE
Authenticity
Promise

Every product is genuine and
handpicked for the highest spiritual
potency.

Fast and Reliable
Shipping

Swift and dependable shipping,
delivering your spiritual tools in
perfect condition.

Dedicated Customer
Support

Prompt and supportive service
for all your product queries
and spiritual insights.
follow us @spiritualandpaid
follow us @spiritualandpaid
follow us @spiritualandpaid
follow us @spiritualandpaid
follow us @spiritualandpaid
From our tribe to yours
Real stories, rituals, and transformations.
100,000+ Happy Customers