Regular price
Sale price
$25.95 USD
Unit price
per
Sale
Sold out
Description

 

Elevate your bathing routine to a realm of positivity and protection with our exquisite "Good Vibes Only" Crystal Infused Bath Salt. Immerse yourself in the radiant energy of Citrine, renowned for its ability to attract abundance, enhance positivity, and provide a shield of metaphysical protection. This bath salt is thoughtfully created to cleanse your aura, promote a sense of well-being, and invite only the highest vibrations into your life.

Key Features:

Positive Energy Infusion: Our "Good Vibes Only" Bath Salt is lovingly crafted to infuse your bathing experience with an abundance of positive energy, allowing you to wash away negativity and bask in a revitalizing aura.

Citrine Crystal Magic: Immerse yourself in the vibrant energy of Citrine, a crystal known for its powerful properties that encourage optimism, attract success, and offer a protective shield against lower energies.

Intention-Setting Ritual: Embrace this ritual as an opportunity to set intentions, recalibrate your energy, and create a space of protection and positivity.

Metaphysical and Ritual Benefits:

Aura Cleansing: Immerse yourself in the bath's soothing embrace to cleanse your aura of negativity, leaving you feeling refreshed, renewed, and spiritually revitalized.

Positive Attraction: Citrine's magnetic energy draws positive experiences and opportunities into your life, promoting a harmonious flow of abundance and success.

Metaphysical Shield: Experience the protective embrace of Citrine as it forms a shield against negative energies, creating a barrier that fosters an environment of safety and positivity.

Elevated Mood: The combined energies of Citrine and the ritual bath can uplift your mood, promote emotional balance, and enhance your overall sense of well-being.

Intention Amplification: Utilize the bath as a sacred space to amplify your intentions, affirmations, and manifestations, harnessing the heightened energy state to propel your desires forward.

Citrine transmutes, dissipates, and grounds negative energy, making it extremely protective for the environment. It works out problems on both the physical and spiritual planes. Helping transforming negative thoughts and feelings into positive ones. 

Ingredients: solar evaporated sea salt, organic sunflower oil, paraben free fragrance, mica, dried botanicals,  citrine crystals and brazilian terminated quartz.

This listing is for ONE 8oz bath salt. 
FAST AND RELIABLE SHIPPING

DEDICATED CUSTOMER SUPPORT
View full details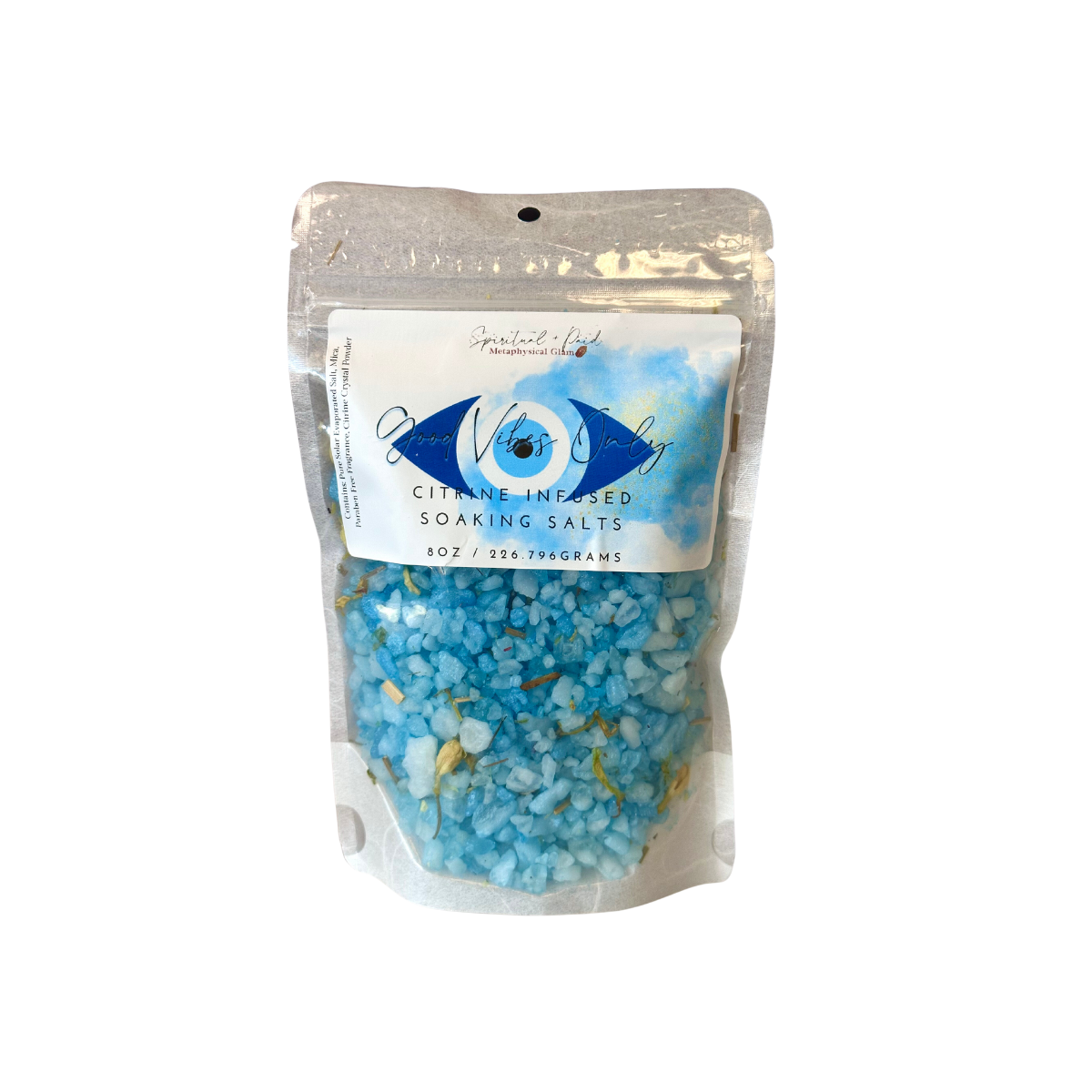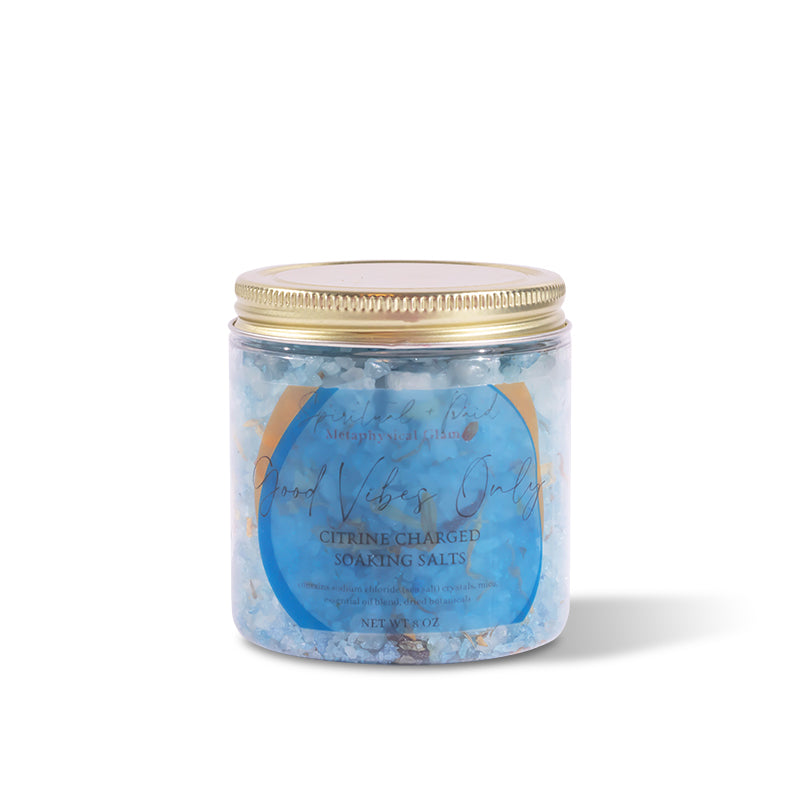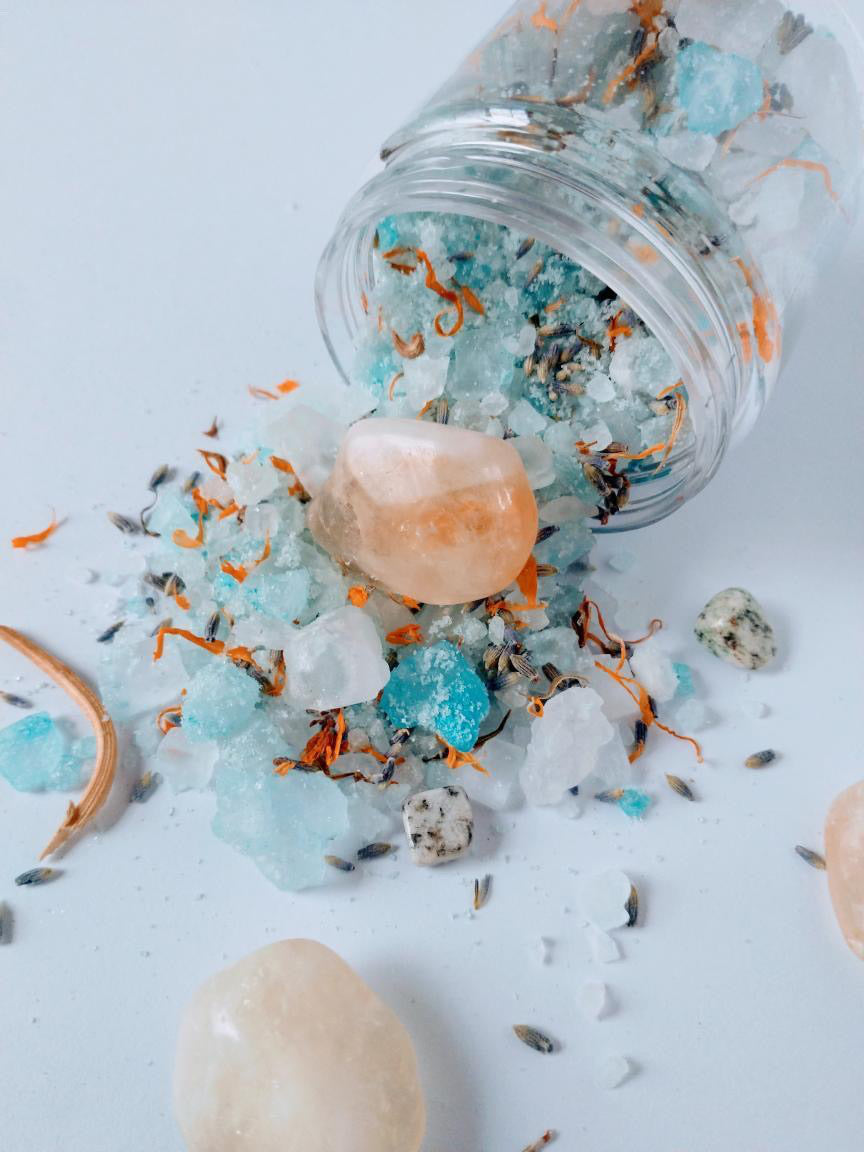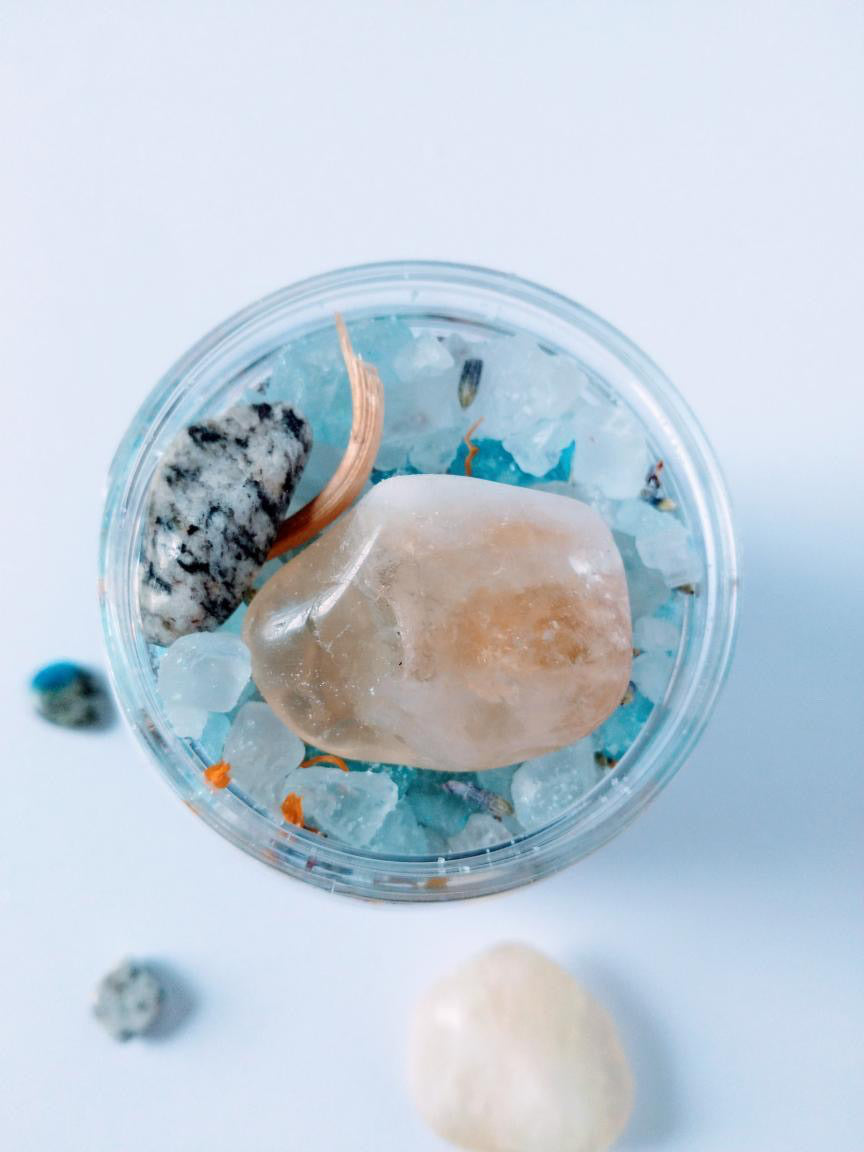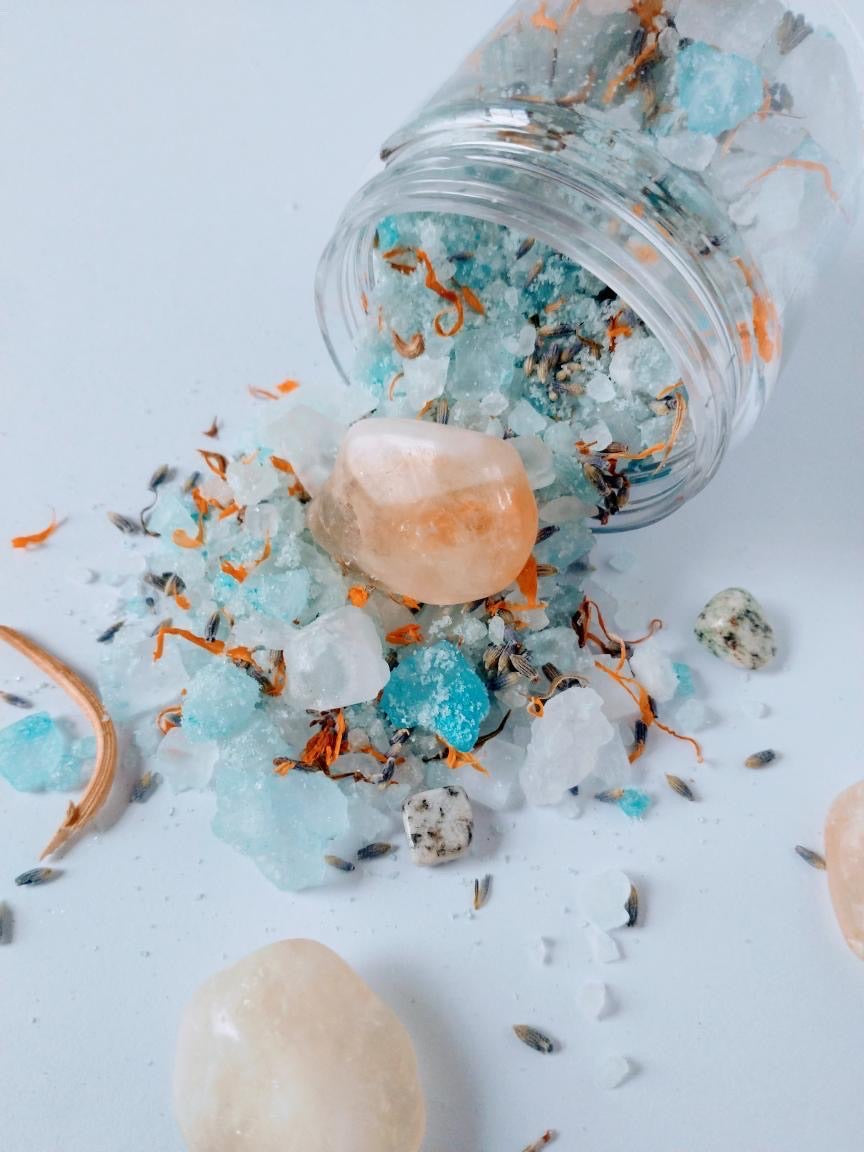 SHOP NOW RISK-FREE
Authenticity
Promise

Every product is genuine and
handpicked for the highest spiritual
potency.

Fast and Reliable
Shipping

Swift and dependable shipping,
delivering your spiritual tools in
perfect condition.

Dedicated Customer
Support

Prompt and supportive service
for all your product queries
and spiritual insights.
follow us @spiritualandpaid
follow us @spiritualandpaid
follow us @spiritualandpaid
follow us @spiritualandpaid
follow us @spiritualandpaid
From our tribe to yours
Real stories, rituals, and transformations.
100,000+ Happy Customers