Regular price
Sale price
$24.95 USD
Unit price
per
Sale
Sold out
Description

We are all gifted with various talents of unique creativity. This gorgeous, handpicked crystal set will help you to bring all of it out!

 

This gorgeous set will come with:

1 Opalite Crystal ($6.99)

🤍 Opalite is a stone of wonderful power, it is known to help communication. Whenever we are actively in the process of creation, the best things are materialized when there is clarity of communication. Opalite will help you to feel empowered, clear headed, strong, and faithful that your biggest dreams are coming true!

 

1 Carnelian Crystal ($6.99)

🧡 Carnelian is directly charged by the energy of the Sacral Chakra center. This center is the house of all innate creativity. Carnelian will help you to feel energized and it is also a Master Manifestor. Carnelian is known to be an extremely attractive stone and it will bring innumerable opportunities for you to flourish in your most creative ways.

 


1 Red Jasper Stone ($6.99)

❤️ Red Jasper is all about grounding and vitality. It's important to stay stable when you are allowing your creativity to expand. Red Jasper is also has a very balancing energy and it is known to help you nuture intense feelings and emotions. It's important to include some stabilizing energy to this set, because getting ample rest is a necessary step to allowing your work to come out complete.

 

1 Amethyst Crystal ($6.99)

💜 Amethyst will keep you in tune to your spiritual gifts and talents and include them to your work. Creativity is an art, just as much as it is an analytical process. Amethyst will help you to slow down your thinking process so that you're able to truly create something that you're proud of, sometimes the best aspects of creativity lie in the nuances in the details.

 

and

1 Lapis Lazuli Crystal ($6.99)

💙 Historically, Lapis Lazuli was used as a stone to help rulers fine tune their attention to detail. Present day, it's known to do the same thing! Lapis Lazuli is a stone of wisdom, beauty, and divine connection -- the beautiful hues in this stone are inspiring and will provoke unique outcomes to whatever you are creating! It's amazing how many beautiful things happen when you allow yourself to co-create with the Universe.




 

This Magical Creativity Crystal Set will motivate you to be your most authentic self and channel your gifts into creating a beautiful reality! Unlock your potential, do your best work, and allow life to flow through you!

 

This information given is completely metaphysical and not meant to replace professional medical treatment.
FAST AND RELIABLE SHIPPING

DEDICATED CUSTOMER SUPPORT
View full details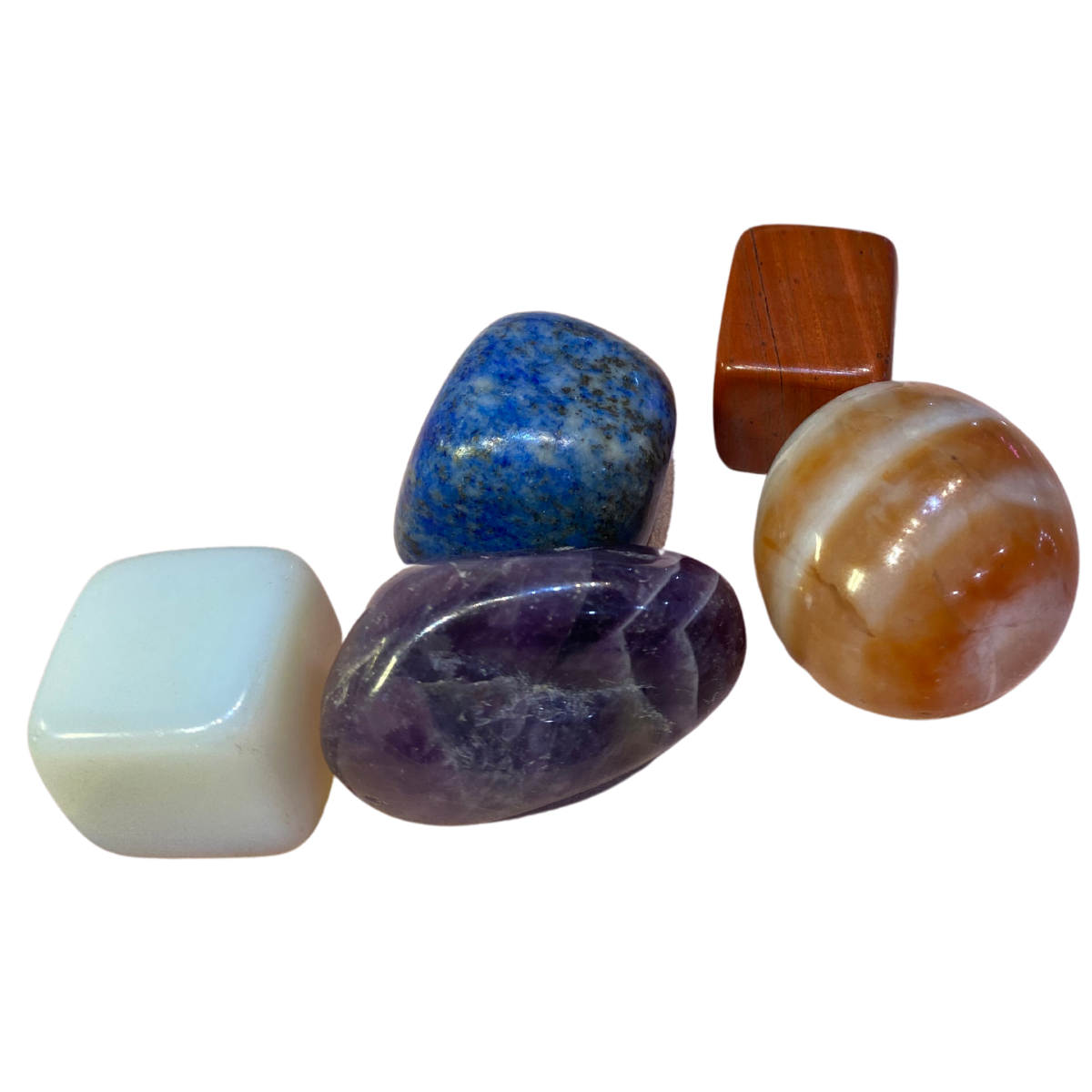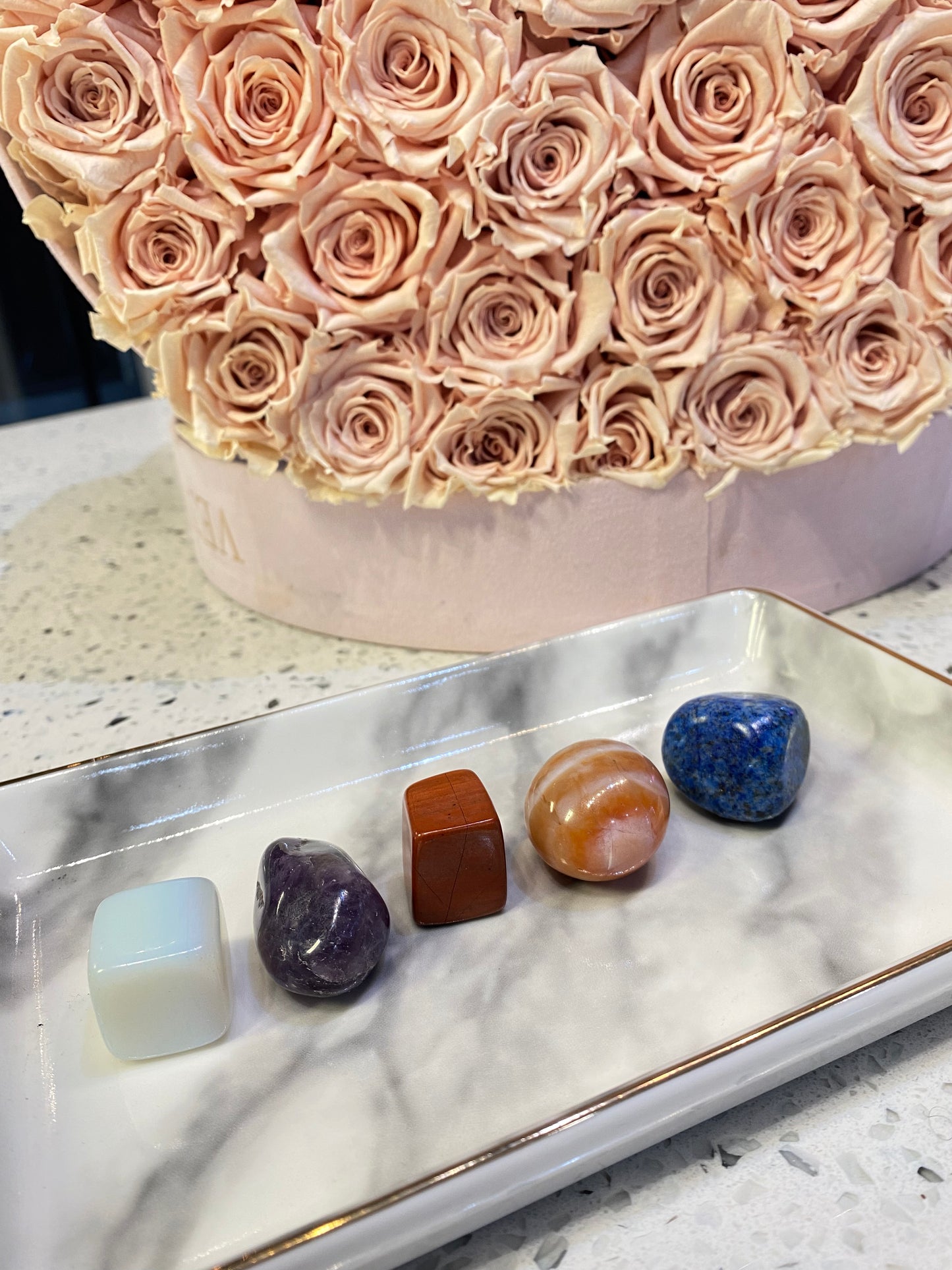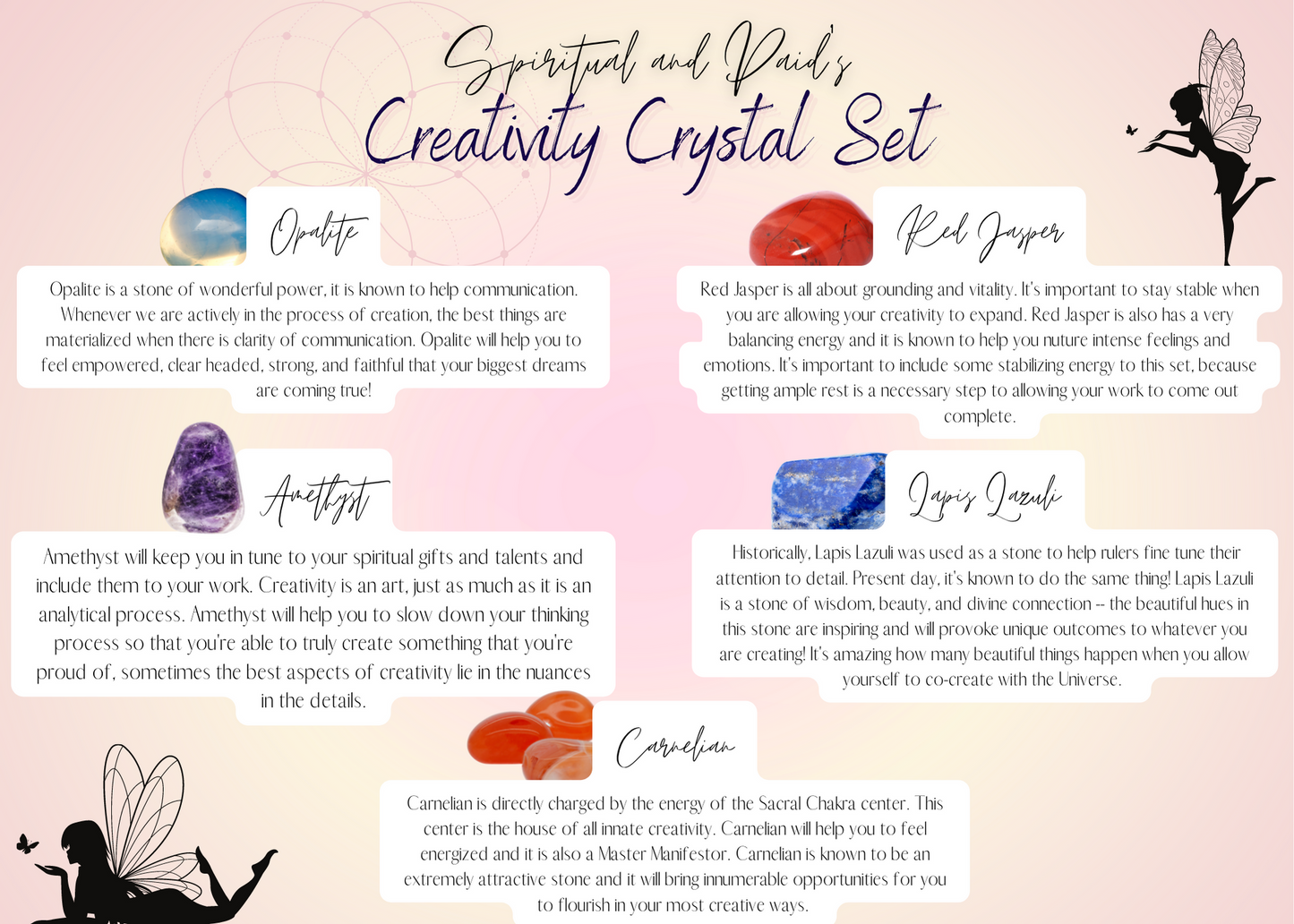 SHOP NOW RISK-FREE
Authenticity
Promise

Every product is genuine and
handpicked for the highest spiritual
potency.

Fast and Reliable
Shipping

Swift and dependable shipping,
delivering your spiritual tools in
perfect condition.

Dedicated Customer
Support

Prompt and supportive service
for all your product queries
and spiritual insights.
follow us @spiritualandpaid
follow us @spiritualandpaid
follow us @spiritualandpaid
follow us @spiritualandpaid
follow us @spiritualandpaid
From our tribe to yours
Real stories, rituals, and transformations.
100,000+ Happy Customers